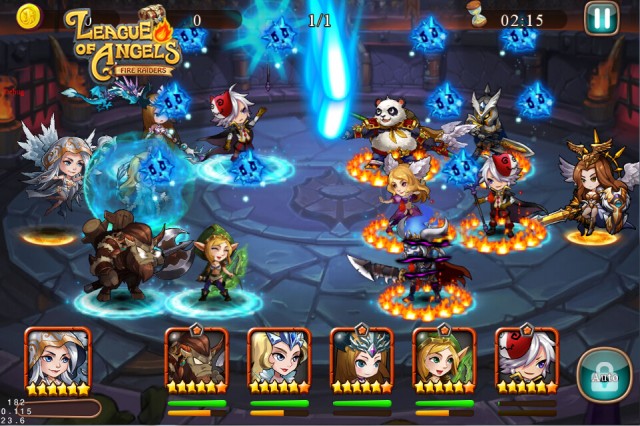 One of four of the PvP Arenas that you can compete in, Ultimate Tournament is set up like the World Cup for Soccer (or Fútbol if you prefer).
Official Information
Edit
Ultimate Tournament is a brand new that's designed like a sports competition. Players form 3 hero formations and compete with others in a multi-stage competition to see who will be last one standing. After sign up, players must make it out of the group stages and into the elimination stage, where the final 32 will fight until 1 is crowned champion! Give it your all in the Ultimate Tournament, for truly epic rewards await those who can rise above and beyond (such as Paragon Hero Soulstones)!
Sign Up Stage
Edit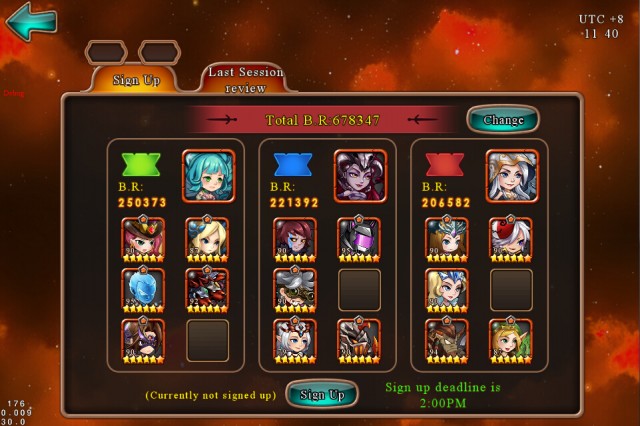 Qualifying players must submit 3 team formations, each team must have 5 Heroes and 1 Angel. If total volunteers does not meet 128 players (number can be adjusted), then the system will automatically add eligible players that did not sign up according to BR (if the player was in previous session, then previous formations will be used).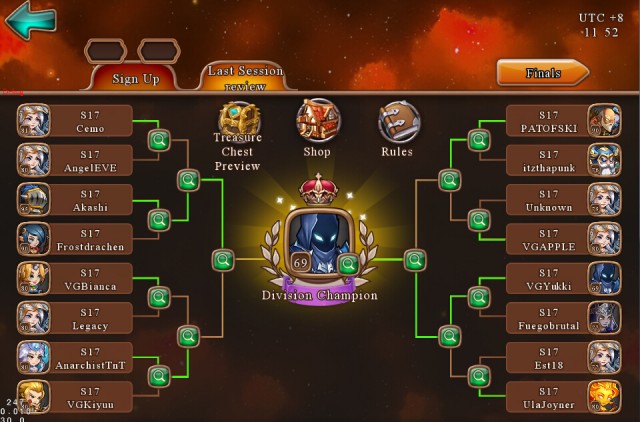 During the sign up stage, player can review the battle reports from the last session.
Group Stage
Edit
At the beginning of the Group Stage, Players will be organized into groups of 16 Players each. Players will battle with others in their groups in full formation auto combat. If a battle lasts until time has run out, damage done will determine winner.
An MVP will be chosen from all Heroes in the Group Stage based on their damage output. Players can view the damage done by each of his active heroes. The final 32 players with the highest points among all groups will move on to the Elimination Stage. BR will be used as a tie breaker when players have the same points (lower BR wins since your team did more with less).
Elimination and Championship Stages
Edit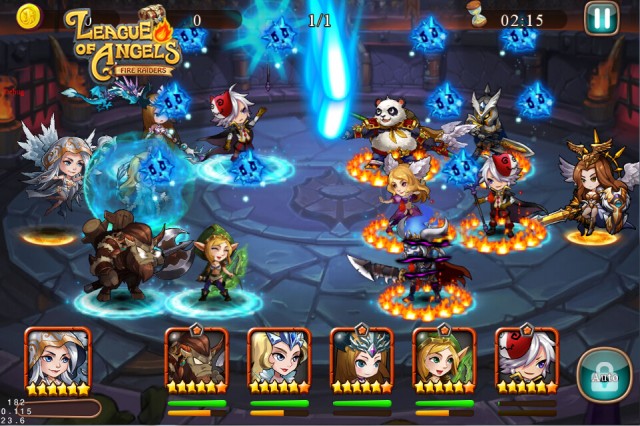 Before the Elimination/Championship Stage starts, players may adjust their formations (only using Heroes and Angels used to sign up), the battle order of their teams, buy Buffs and send Gifts. During Elimination/Champion Stage, players can use Diamonds to increase Morale (Inspire) and create Gifts.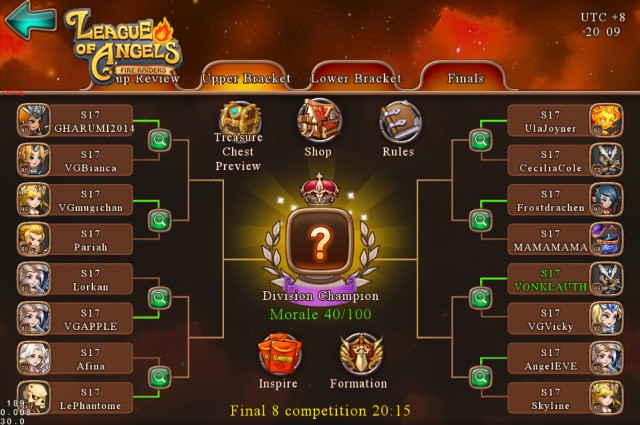 During Elimination, 32 players will be divided into TWO "Sweet 16" Brackets for battle. In each Bracket, the top 8 will move on to the "Elite 8", then "Final 4", then "Final 2", until one Player rises to victory in each Bracket.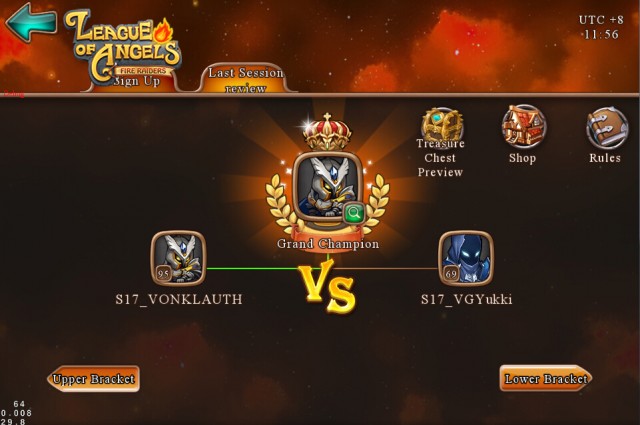 Championship stage is between the last 2 players from the two brackets, the winner will be named Champion for that session.
Community content is available under
CC-BY-SA
unless otherwise noted.